Bebas Najib jadi manifesto BN PRU15 – MIC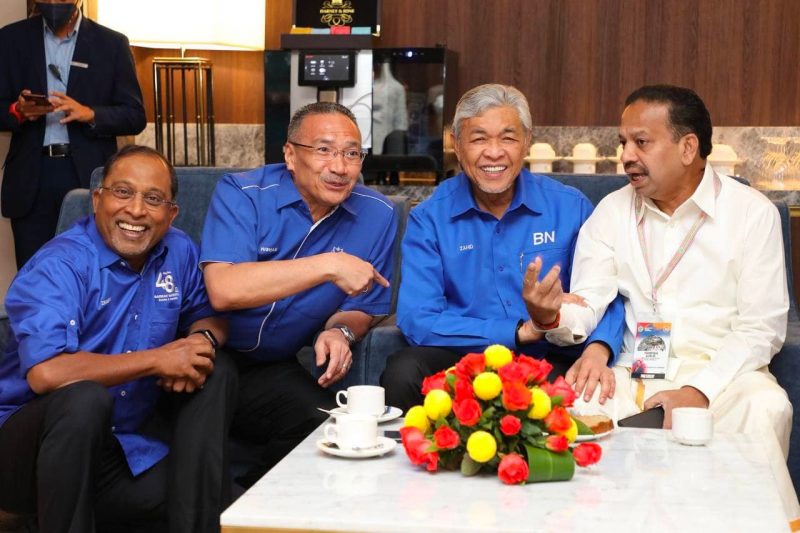 The 76th MIC general assembly today is bringing forward a resolution to free incarcerated former prime minister Datuk Seri Najib Razak.
MIC Vice President Datuk T. Mohan in a Facebook post said the party's President Tan Sri Vigneswaran pledged that the cooperation of all components and strong grassroots work would dominate the Putrajaya Administrative Centre in the upcoming 15th General Election (GE15).
"We will bring a resolution to free Najib, who had been meritorious to the country and the Indian community.
"Barisan Nasional (BN) had been the main hope that will fight for the fate of the people and hence the President had entrusted all the machinery to work hard and smartly to face GE15 and win all MIC seats," the post read, in a short brief of what happened at the general assembly today..
The general assembly also saw the party thanked BN president Datuk Seri Ahmad Zahid Hamidi who promised several initiatives which brought about the development of the Indian community.
Earlier, Prime Minister Datuk Seri Ismail Sabri announced the dissolution of Parliament which took place with immediate effect today.
As Ismail Sabri announced this, MIC members at the general assembly chanted 'Long Live BN'.
Umno-led Barisan Nasional had pushed for GE15 to be held this year especially after Najib's incarceration in August.
The Federal Court upheld Najib's conviction for misappropriating RM42 million of SRC International funds and sent to jail to serve his 12-year sentence. He was also fined RM210 million.
The Pekan member of parliament lost in his final attempt to overturn the jail sentence and fine as the Federal Court had ruled that the former prime minister failed to show how the findings of the lower courts were perverse and needed the intervention of the apex court.